Please find below details of forthcoming lectures and events.  The lectures will be held as usual in the United Arts Club, 3 Upper Fitzwilliam Street, Dublin 2 at 7.30pm.  Parking in the area is free after 7.00pm.
---
IRISH INSTITUTE OF HELLENIC STUDIES ATHENS (IIHSA) DAY SCHOOL
"MIGRATIONS IN THE ANCIENT WORLD"
Where: UCD Belfield, Newman Building (Room To Be Confirmed)
Date: Saturday 4th of November
Cost*: €20 (€10 concession/student/pensioner)
*this event is free of charge for those who hold membership with the IIHSA
Time: 9:45am – 5pm (followed by a reception)
Irish Hellenic Society members are invited to attend the IIHSA DAY SCHOOL which will be held in U.C.D. this year.
Below are a list of speakers and topics that will be covered on the day.
 Dr Christine Morris (TCD) People on the move: migration and identity in ancient Cyprus.
Dr Barry Molloy (UCD) The Collapse of the Bronze Age world: rethinking the Dorian migrations.
Dr Edward Herring (NUI Galway) Why leave home? The motivations for the Greek colonisation of Italy.
Dr Eric Haywood (UCD) Migrants and the Foundation of Rome.
Prof. Anna Chahoud (TCD) Roots and Routes: Ancient European Languages.
Dr Jacopo Tabolli (TCD) Dance, then, wherever you may be. Addressing mobility (real or fake?) between the Etruscans and the 'first' Greeks along the Tiber.
Dr Sarah Wilson (UCD) What is "Foreign"? Syrian Cults in Rome.
Dr Philip deSouza (UCD) Rome and the Barbarians.
Booking is essential. To reserve your place, please contact Natalie Lough: natlough@gmail.com
Payment: Cheques or postal orders should be made payable to the: Irish Institute of Hellenic Studies at Athens and sent to: IIHSA Day School, C/o School of Classics, University College Dublin, Dublin 4
Alternatively, you can pay at the door but you must book in advance.
---
Wednesday 22nd November – at 7.30pm
Rev. Canon Patrick Comerford will give a talk entitled 'Sir Edward Law (1846 -1908): the Irish Philhellene who rescued the Greek economy in the 1890s'
---
Sunday 3rd December at 1.00pm Christmas Lunch at the RSGYC
Our Christmas lunch will be held again in the Royal St. George Yacht Club in Dun Laoghaire. We hope you will join us again. Booking forms will be sent out in early October.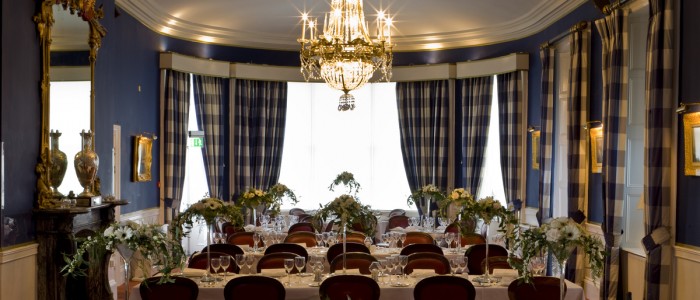 ---